The Latest Industry News
.
Traditional Method of Lighting a Fire…
With the use of a firelighter and a small amount of kindling, a small amount of heat will be produced to warm the flue. Firelighters can be an easier method as they burn at a steady rate, unlike newspaper which can differ dependent on its state when burned.
When using paper that is too lax, the paper will burn too fast and may not ignite the kindling; this will mean restarting the lighting process. Paper that is too compact will not combust properly and smoulder causing excessive smoke: where the flue is not up to temperature this may emit from the apertures of the appliance.
Traditional lighting steps
Use two tabloid-size pieces of newspaper crumpled into a loose ball about the size of a cricket ball or firelighters and place them in the combustion chamber.

Place small pieces of dried kindling into a triangular shape over the newspaper, allowing for air gaps. On larger appliances place two smallish logs on either side of the kindling to allow for larger logs to be placed over the well alight kindling.

Ensure that the air controls are set to the manufacturer's guidelines to make lighting as easy as possible.
Woodfuel, Schemes and Quality Assurance…
Woodsure is the UK's only woodfuel quality assurance scheme. The Woodsure fuel quality schemes look to certify fuels for businesses and self-suppliers utilising the internationally recognised BS EN ISO 17225 standard. This is in an effort to raise the quality of woodfuel in the industry as the standard will grade the relevant fuel and provide a certification mark to show that it meets stricter regulations that deem the fuel to be cleaner and safer for the environment. 
 
This scheme is also suitable for meeting the requirements of the Renewable Heat Incentive (RHI). The RHI brought in a requirement that all fuel used to claim RHI from April 1st 2022 must meet the relevant standards. Woodsure also provides a Self-Supplier scheme for those that wish to meet these standards with their own fuel which can be applied for if they do not sell the fuel and have a boiler under 1MW. 
 
The Woodsure quality assurance scheme is not suitable to meet the requirements of the Air Quality (Domestic Solid Fuels Standards) (England) Regulations 2020, for which you require the Ready to Burn certification. Woodsure provides a higher standard of quality assurance for woodfuel products. 
Woodsure fuel quality assurance is available for firewood, briquettes, wood chip, hog fuel and pellets.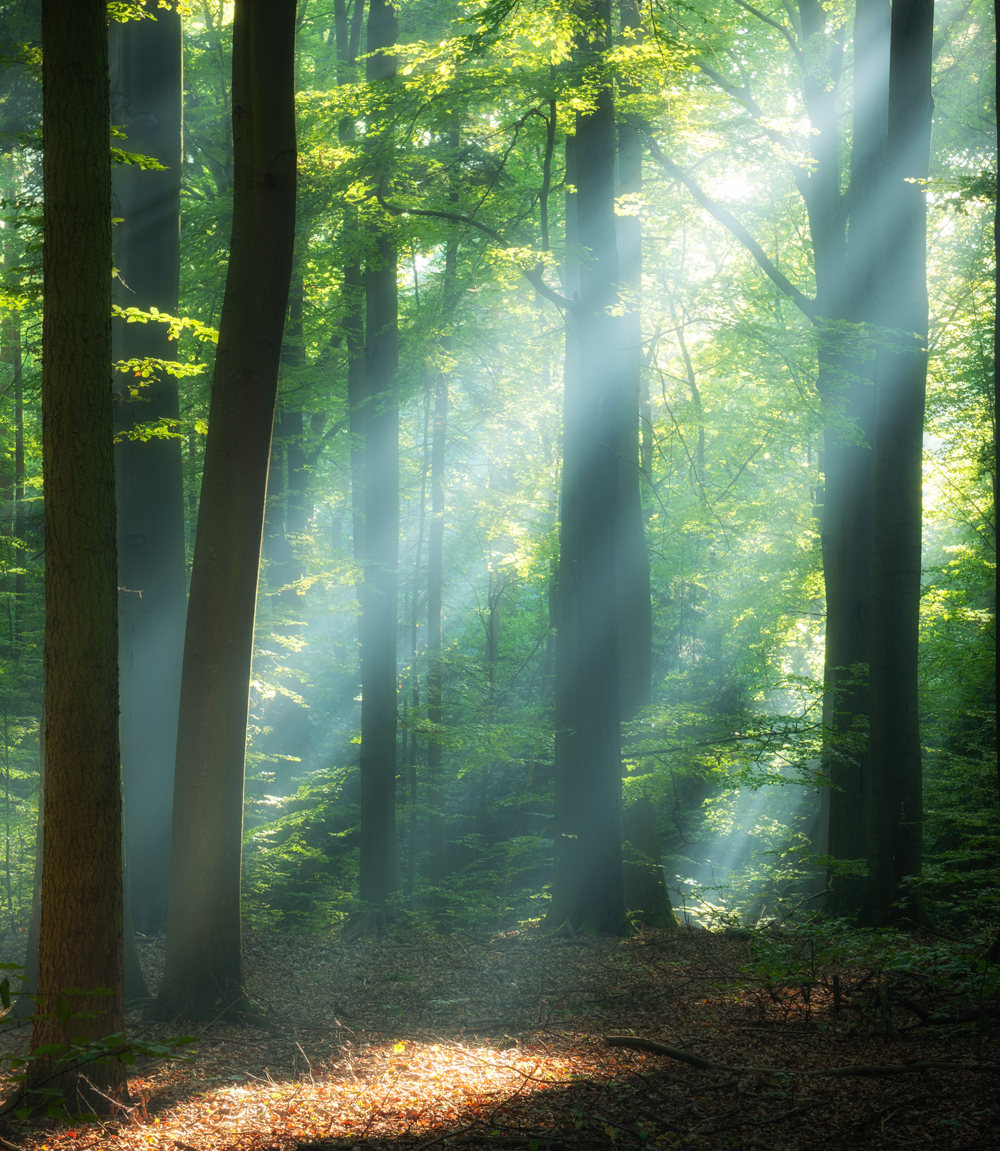 The importance of using dry wood…
Burning wet wood will lead to an increase in smoke and emissions and produce little heat. It will also lead to a blackening of the stove glass and a build-up of soot in the chimney. Using dry wood also means that fewer logs are needed to produce the same level of heat.
Modern stoves are designed to burn dry wood
The SIA recommends that only logs with a moisture content below 20% should be used in a stove. In fact, in 2021 the  sale of wet wood (i.e. wood with a moisture content higher than 20%) in volumes under 2 cubic meters was phased out altogether following new government legislation announced in 2020.
Freshly cut wood can have a water content between 60% and 80% and, if used in a stove, will amount to burning mainly water. Freshly felled timber should be cut and split into small logs and left to dry in a covered but airy store, before being used. This can take between 12 and 36 months depending on the storage conditions and most importantly species. For example, ash may only need 12 months but oak at least 36 months. This is known as seasoning.
Using dry wood
Many people do not have the space or inclination to dry wood for up to three years. They want to buy wood that is ready to burn, dried to have a moisture content below 20%. This is why Woodsure has launched the Ready to Burn logo to give consumers the confidence that they are purchasing logs that have a moisture content below 20%.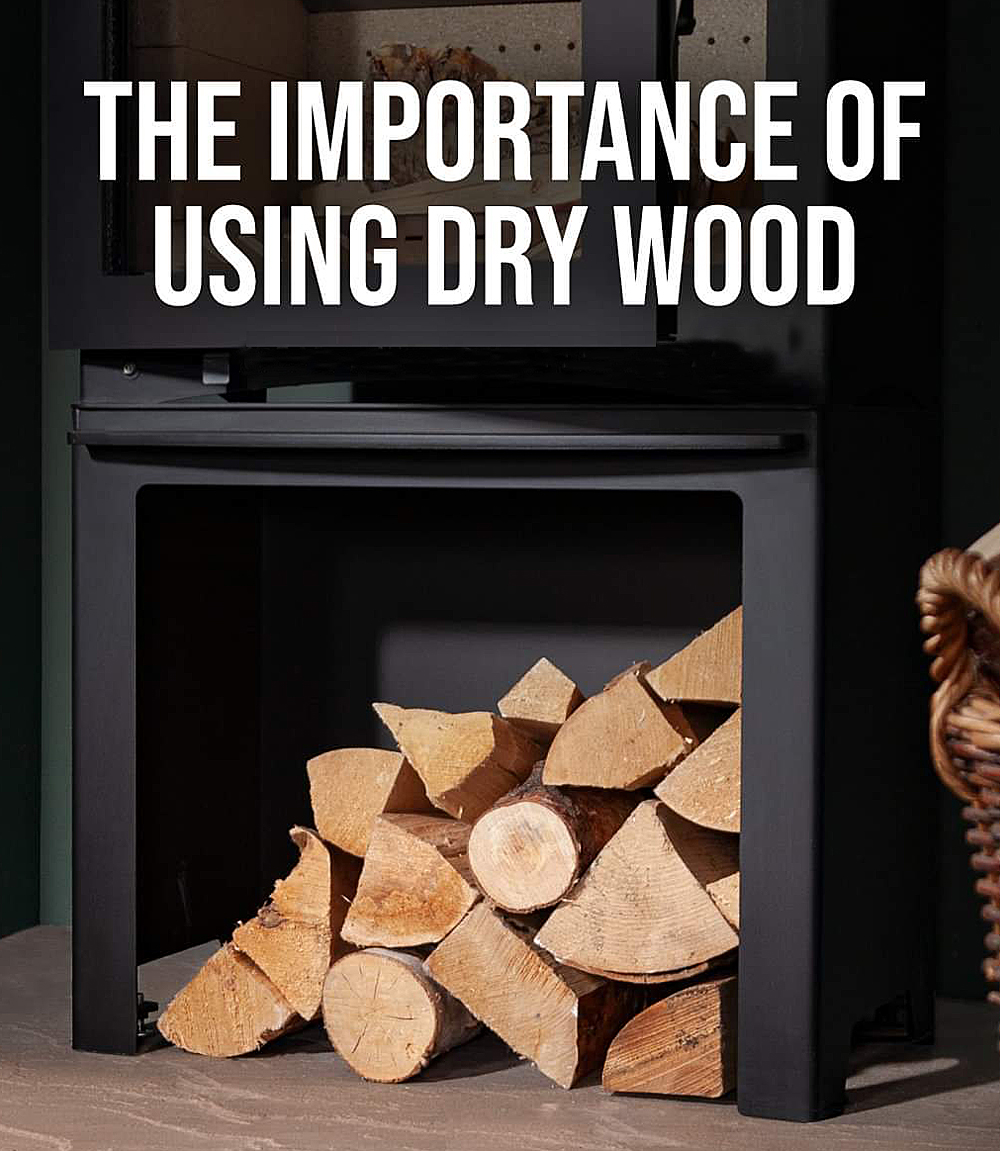 SIA welcomes Alternative Fuel Payment flexibility announcement…
The Stove Industry Association (SIA) has welcomed recently the announcement by the Department for Energy Security and Net Zero that the time period for evidencing the purchase of alternatives fuels, including wood and solid fuels, has been increased by three months.
It means that those eligible for the £200 Alternative Fuel Payment (AFP) will now be able to use receipts from June 2022 (previously September 2022) until May 2023 as evidence, ensuring that those households that purchased fuel in bulk ahead of the winter 2022 heating season will receive the support that they are entitled to.
The AFP is available to households not connected to the mains gas grid and that use alternative fuels as the main form of heating. It is a payment on top of the £400 payment from electricity suppliers and covers homes heated by tank or bottled gas, LPG, oil, wood or solid fuel.
Most households that are eligible will receive the payment automatically as a credit on their electricity bill, but if not an eligibility check and application can be made here.
Andy Hill, chair of the SIA, the UK trade association for manufacturers, suppliers and retailers of solid fuel stoves and their component parts and fuel, commented: "This is a common-sense announcement and ensures that those households that did plan ahead, buying their wood logs and solid fuel supplies in the summer months last year, will not be penalised for doing so. Wood and solid fuel heating is an essential lifeline for the many thousands of homes that are off the gas grid network, and for remote and very rural locations it is vital to ensure that a fuel supply for the winter months is sourced well in advance."
HETAS Champions Sweeping Competency with New Scheme Launch…
HETAS has recently launched a new scheme offering sweeps, wood burning stove installers and servicing technicians an additional trusted badge of approval which will vouch for their sweeping and servicing competency.  
The organisation's Sweep and Service Scheme has been specifically designed for professional chimney sweeps to bolster their credentials and further improve consumer confidence in their business, whilst also showcasing their expertise and compliance to the very latest standards. 
With a surge in consumer interest, the HETAS website, last September saw an increase of over 230% in chimney sweep searches, a trend that continued throughout the heating season, with consumers choosing to put their trust in HETAS registered businesses. As a result the organisation has identified the need to support sweeps in this way. 
The scheme offers practical routes to HETAS approval depending on the applicant's level of experience and qualifications – no matter whether the individual is fully qualified, an existing member of another professional sweeping association; or still gaining knowledge and experience, there is a way to join the scheme or complete the learning journey and register. The scheme offers registration for sweeping and servicing, just sweeping, or servicing separately.  
Assessing an applicant's mix of skills and knowledge, the appropriate route will be determined by the HETAS team who will be on hand to support throughout the registration process. The applicant then follows a straightforward process (according to their designated route). 
Offering a host of benefits, the new scheme will allow those registrants to use the recognised HETAS brand and scheme logo, have a dedicated business profile page on the HETAS website, allow access to the HETAS shop including a range of equipment and support from the HETAS Technical Helpline to name but a few.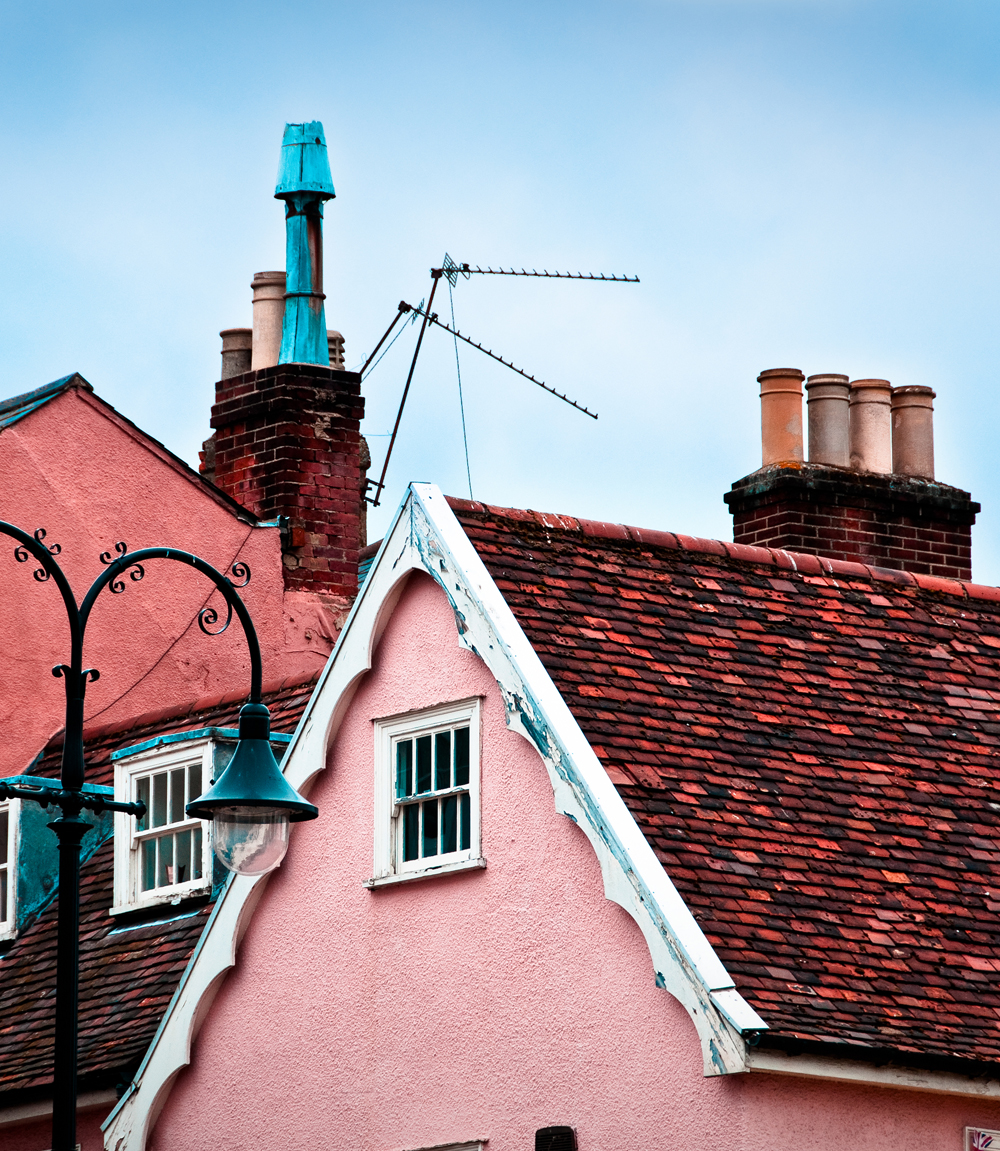 The Ultimate Guide to Installing a Log Burner in Your Conservatory…
Can you have a log burner in a conservatory? Absolutely. For many homes in the UK or Republic of Ireland, the conservatory becomes an unusable room in the winter months. Having a log burner in the conservatory changes the way you can use this extra space.
Looking to install a log burner in your conservatory? A conservatory is a beautiful addition to any home, offering an extra space that can be enjoyed throughout the year. Many homeowners choose to use their conservatory as a second living room or even a dining area, and adding a log burner can make it even more cosy and welcoming.
Firstly, it's important to ensure that your conservatory is suitable for a wood burning stove. A log burner should be kept away from combustible materials and doors, and your installer will also need to consider whether a prefabricated metal chimney can be short and self-supporting (within regulation), or whether it needs to be attached to the main building wall to get past the roof level.
Another thing to consider is the ventilation in your conservatory – or, perhaps more appropriately, the air supply your log burner needs. Some wood burning stoves offer an excellent solution for conservatories by providing the option of a direct external air supply. This feature enables the appliance to take combustion air directly from outside the property, thus reducing internal drafts.
When installing a wood burning stove in your conservatory, it's important to comply with the relevant regulations. A log burner must be installed by a professional who is qualified and registered with a competent person scheme. They will be able to advise you on the appropriate stove for your conservatory, as well as any installation requirements. For example, you may need to install a non-combustible constructional hearth, depending on the type of log burner you choose.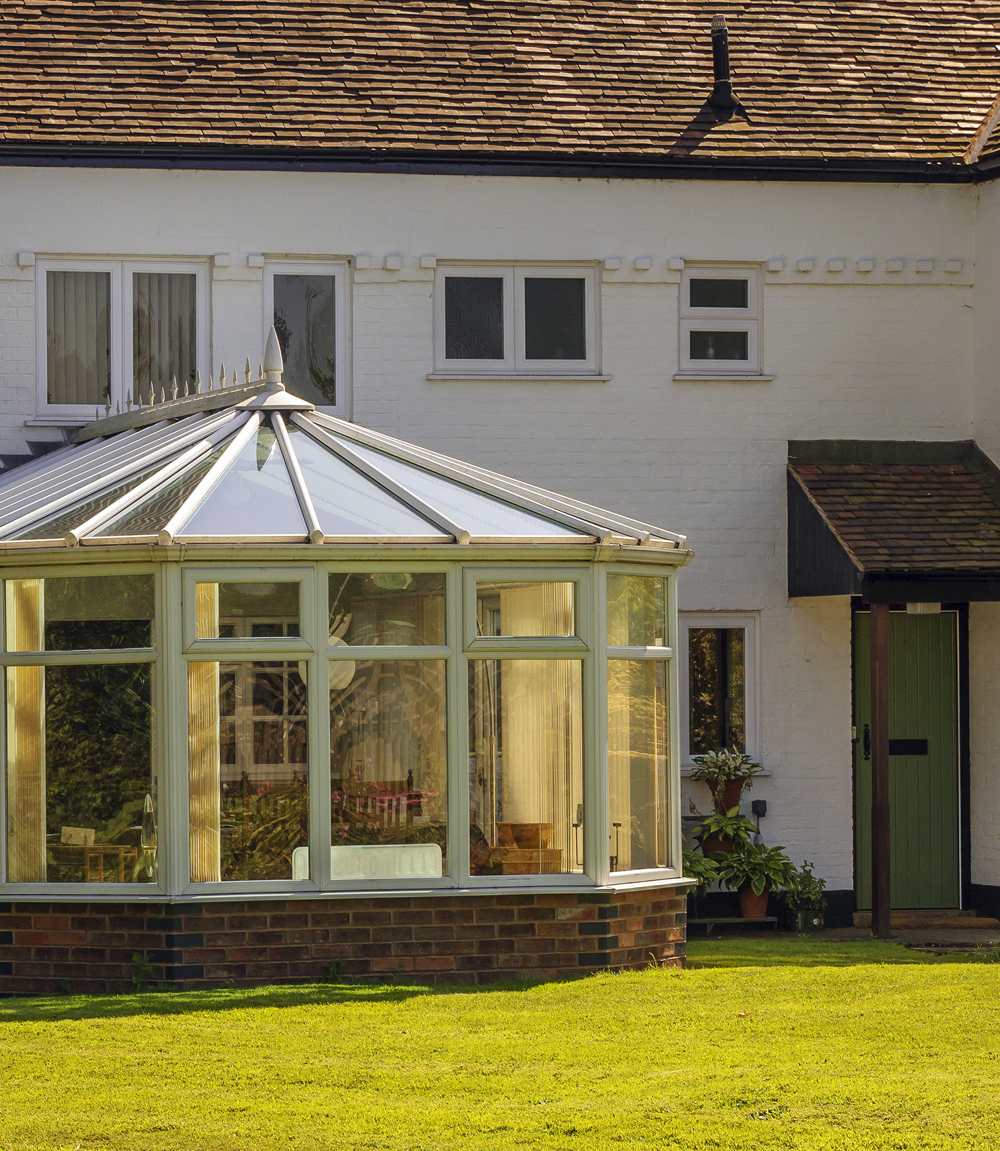 As a family run business we pride ourselves on customer service, we always want to hear from you. If you want to get in touch. Use the contact form to the right, give us a call 0121 743 8540 or drop in and see us in store!
Monday – Friday: 9.30am-4pm, Saturday: 10am-3pm, Sunday: Closed
Head Office Address: 59 Hobs Moat Road, Solihull, West Midlands B92 8JJ
Email: enquiries@fusion-heating.co.uk